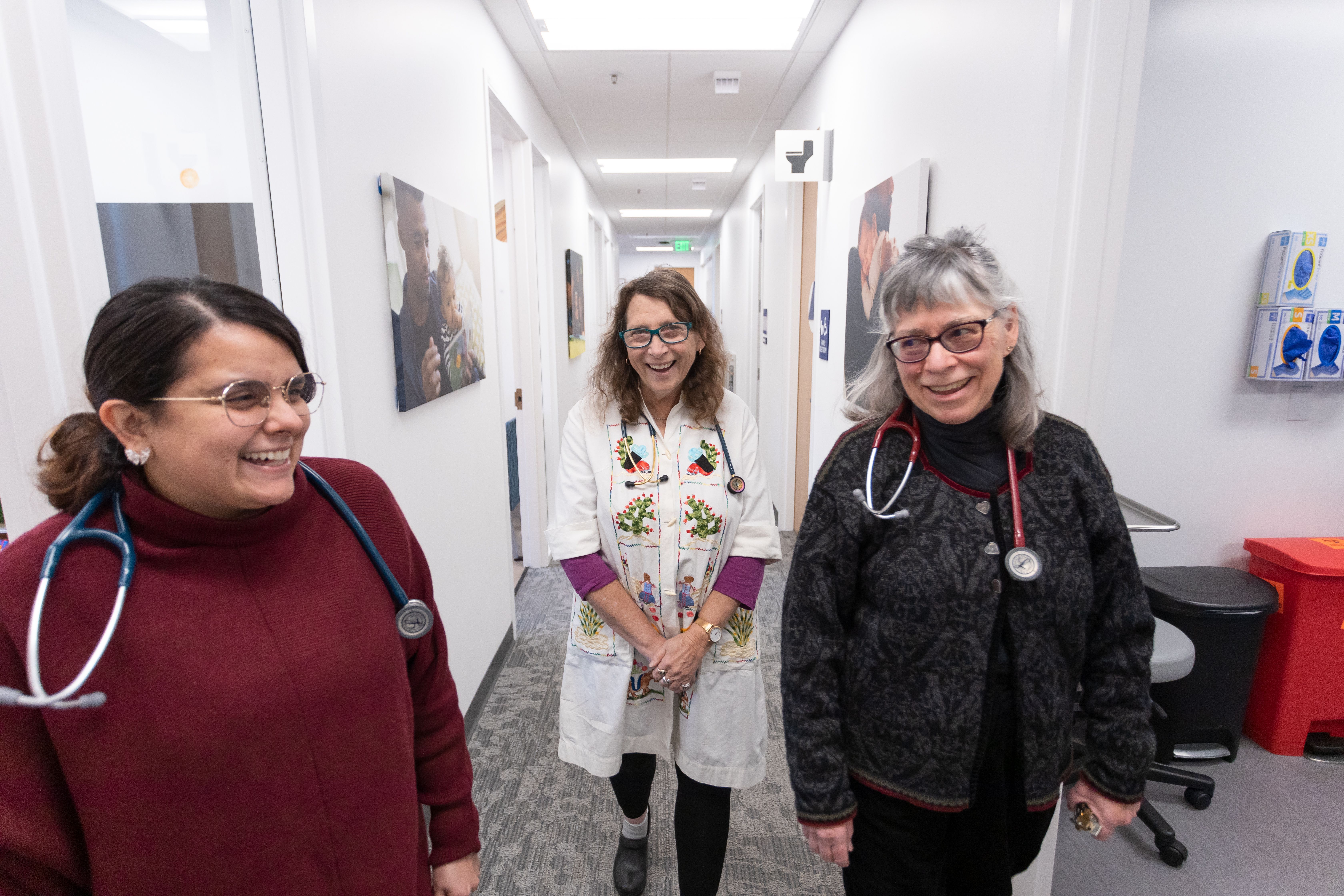 Started in 2021, the Children's Advocacy Center of Santa Clara County (CAC) is an inclusive, child-focused program supporting children experiencing physical or sexual abuse or neglect.
"Previously, it was an ordeal for the children after they suffered the most difficult days of their lives," Medical Director Dr. Marlene Sturm said. "With the CAC model, the child is at the center and the services come to the children instead of the children having to travel to visit all the services."
With an "all under one roof approach, the CAC multidisciplinary team approach brings professionals, government agencies and community organizations, who collaborate to offer comprehensive services including law enforcement investigations, child protective services, prosecution, mental health, medical services, and victim advocacy.
The CAC includes a medical clinic, workspaces for protective services for forensic interviews, counseling spaces, and other multipurpose spaces that ensure all its partners can provide their services to children and their family members. With your support, Valley Health Foundation helped the CAC expand their staff and their space, transforming a room into additional therapy space that can be used for children and their family members, including parents, siblings, and other caregivers.
The CAC is committed to creating a safe, welcoming, and holistic environment for all the children and families who come through their doors. From books in multiple languages to diverse staff, it is important to the CAC team that children and families see and talk to people who understand them. Everyone on the CAC team is also trained in trauma-informed and evidence-based practices and continue to take additional training on a regular basis.
At the CAC, it's important that children can advocate for themselves. "Often when they come to the CAC, their voice has been taken from them," Dr. Sturm said. "Here at the CAC, they are always allowed to choose and offered different options. We never tell them what to do. If they don't want to have medical care that day, that's okay and we can schedule it later. Our doors are always open to them."
You can visit their website to learn more about the Chlidren's Advocacy Center and their work.