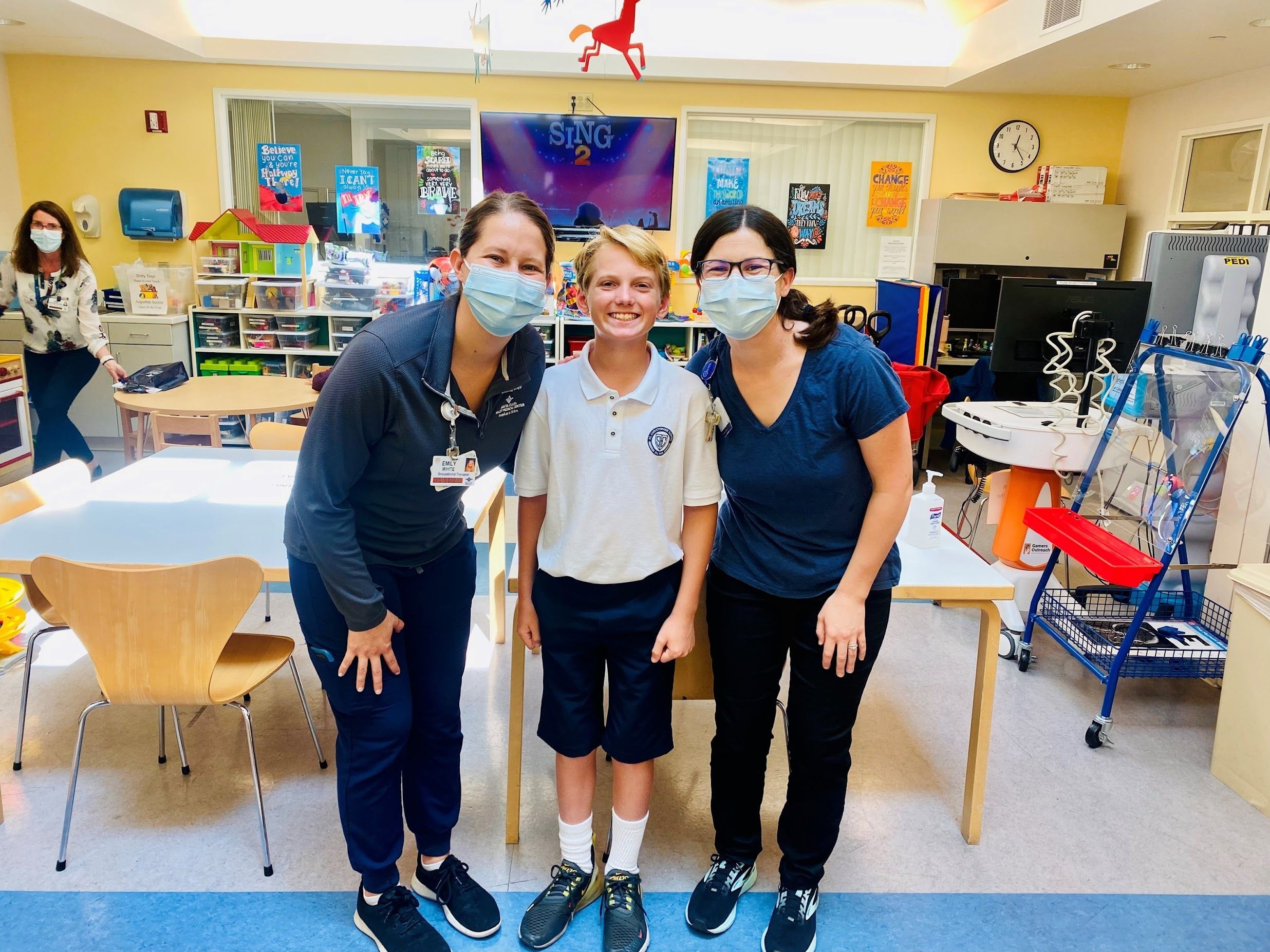 One day before his 9th birthday, Colin started to complain of a headache. His mother Theresa eventually called 911 as his pain worsened and he became less responsive. By the time the paramedics arrived, Colin was unconscious and having a seizure.
Colin stayed in a medically induced coma, unstable and intubated, for 31 days. Colin had suffered from a massive brain bleed, caused by a group of blood vessels that developed abnormally and "tangled" together. After Colin was finally able to receive surgery, his care team advised Theresa and her husband Robert to transfer Colin to the Rehabilitation Center at Santa Clara Valley Medical Center (SCVMC) to begin his rehabilitation.
While they knew of SCVMC as their County Hospital, they had never received care here before. "I had no experience with SCVMC, and anything new was scary," Theresa recalled. "I wanted to stay at a hospital that I knew."
Doctors assured Theresa that SCVMC's Pediatric Rehab program was Colin's best shot at recovery.
When Colin arrived at the SCVMC, he could not even lift his head and had not left a hospital bed for a month. For the next three months, Colin worked with a multi-disciplinary SCVMC Pediatric Rehab team, doing several hours of intensive physical, occupational, and speech therapy every day.
Having just gone through every parent's worst nightmare, Theresa and Robert were looking for the highest quality of care for their son – and they found it here at SCVMC.
With the help of his care team and the SCVMC Rehab Center's innovative technology (including Colin's favorite – the underwater treadmill), Colin began to regain his mobility and everyday functions.
Today, Colin is back at school and is not only walking, but a healthy active young boy who enjoys playing golf with his father and running with his friends.
"I'm so glad we came to SCVMC," Theresa said. "We were so lucky to have such extraordinary care. More people need to know about this amazing hospital and the dedicated therapists, nurses, and physicians we have right here in our community."